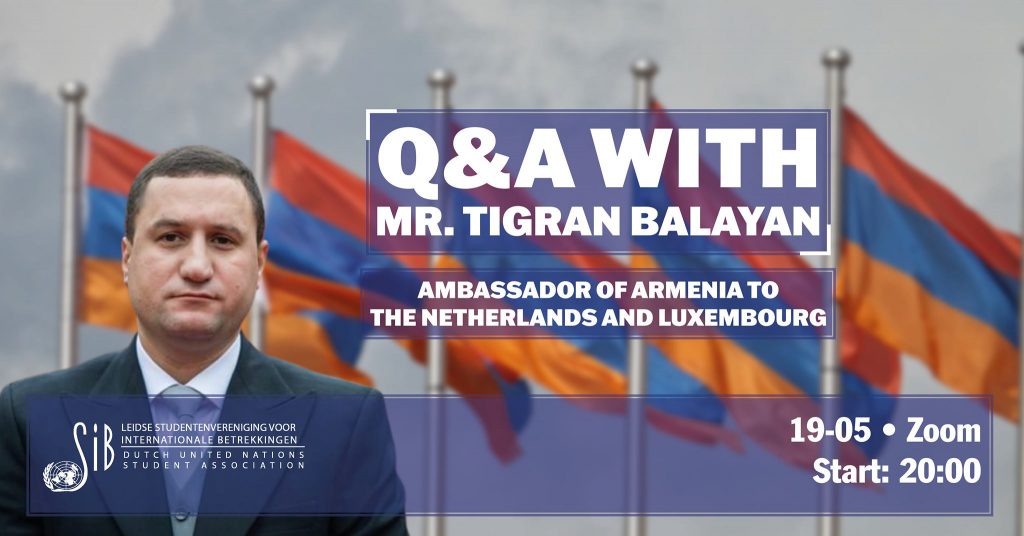 19-05: Q&A with mr. Tigran Balayan
De voertaal van deze lezing is Engels // This Q&A will be conducted in English.
On Wednesday, May 19th, SIB-Leiden will host a Q&A-lecture with Armenian Ambassador Tigran Balayan! With the summer coming up, we are taking you back to our last big summer trip to Armenia. Ambassador Balayan will tell us all about the current geopolitical situation of Armenia, the country we visited two years ago. We will also discuss Armenian-Dutch relations and the relations between Armenia and the European Union.
In the end, you can ask Ambassador Balayan all the questions you have. Join us at 20:00 and learn all about the 2018 'velvet revolution', the conflict over Nagorno-Karabakh, and much more!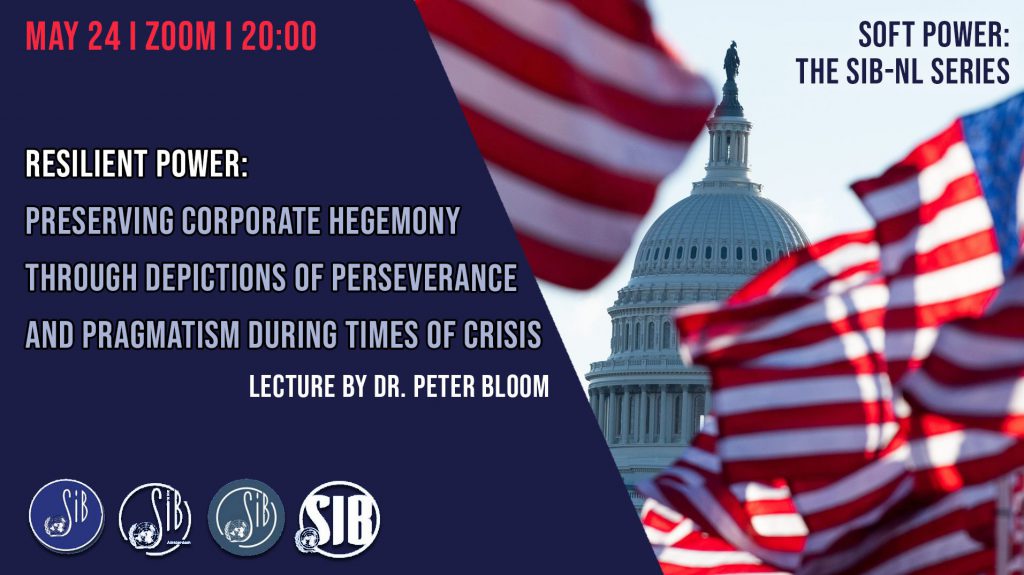 24-05: Resilient Power: Preserving Corporate Hegemony During Times of Crisis
||Deze lezing is onderdeel van een reeks lezingen betreffende Soft power, die wordt gehouden door SIB-Nederland||
This presentation will explore the different ways cultural depictions of perseverance and pragmatism have sought to represent the resilience of corporate power both in the US and abroad in the face of intersecting health, economic, and political crises. Whereas in the past US colonialism was often extended through triumphant accounts of "American exceptionalism", recent films and books across a diverse range of genres have highlighted the values of resilience and the small victories that can be won against the "inevitable" forces of corporate globalisation, climate change, and militarism.
For this purpose, the talk will explore this similar ethos within the ostensibly different cultural works of the Oscar winning film Nomadland and the best-selling political memoir by former President Barack Obama "A Promised Land". While ostensibly different, they each frame our current status quo as a fundamentally and ultimately intractable reality for which we can make only hope to make small scale personal or political changes. Both the protagonist of Nomadland and the former President, in their own distinct ways, are considered heroic for their resilience to preserver rather than abilities to resist and transform this status quo. This pragmatic figure resigned to accepting existing power structures and relations is contrasted with the optimism of populist movements – especially on the Right. It will argue that a critical danger of such "genuine cynicism" is its opening up for a more positively oriented form of extremism.